CAPDHHE 2015 Conference
Conference Programme
**NEW – May 15th, 2015 – The 2015 CAPDHHE Conference Planning Committee is pleased to announce that the conference is sold out. Registration is now closed.**
Please click here for the 2015 Conference Programme.
Keynote Speakers
Angela Davis
**NEW – May 15th, 2015 – This keynote session is sold out. Registration is now closed.**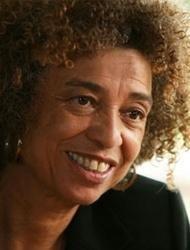 Through her activism and scholarship over the last decades, Angela Davis has been deeply involved in our nation's quest for social justice. Her work as an educator – both at the university level and in the larger public sphere – has always emphasized the importance of building communities of struggle for economic, racial, and gender equality. She is Distinguished Professor Emerita of History of Consciousness and Feminist Studies at UC Santa Cruz, and the author of nine books, including her most recent book of essays called The Meaning of Freedom.
In recent years a persistent theme of her work has been the range of social problems associated with incarceration and the generalized criminalization of those communities that are most affected by poverty and racial discrimination. She draws upon her own experiences in the early seventies as a person who spent eighteen months in jail and on trial, after being placed on the FBI's "Ten Most Wanted List."
She is a founding member of Critical Resistance, a national organization dedicated to the dismantling of the prison industrial complex. Internationally, she is affiliated with Sisters Inside, an abolitionist organization based in Queensland, Australia that works in solidarity with women in prison.
Having helped to popularize the notion of a "prison industrial complex," she now urges her audiences to think seriously about the future possibility of a world without prisons and to help forge a 21st century abolitionist movement.
Candy Palmater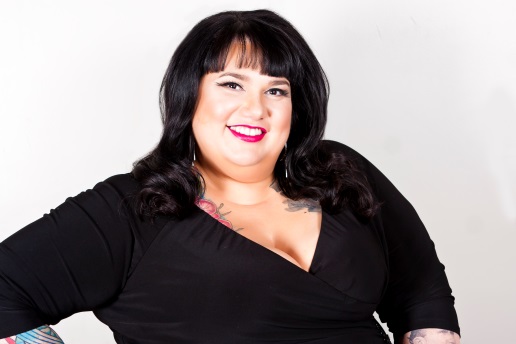 Candy Palmater is a proud Gay, Mi'Kmaq woman who is a professional comedian, actor, writer and International speaker. She has her own award winning national television series on APTN called The Candy Show, where she and the show has earned a series of Awards & Nominations – Canadian Screen Award Nominations, East Coast Music Award nomination, Aboriginal Peoples Choice Music Award Nomination, Nova Scotia Music Award Nomination and consistently is voted #1 Comedian in Halifax by The Coast Viewers.
Candy has acted on TV Shows – Forgive Me, Sex & Violence, Call Me Fitz, and she is a regular contributor to DNTO on CBC radio, and on Laughing Drum segment of APTN National News.
Candy is a film Producer who has Created / Executive Produced the trilogy films: Building Legends: The Mi'Kmaq Canoe Project, Building Legends: Mawio'mi, and Building Legends 3: Millbrook. Films have been shown at various Film Festivals around the country.
As well as being an Activist for Women and Gay and Native Rights, Candy is a self-described "recovered lawyer". She was valedictorian of her class at Dalhousie Law School and went on to practice Labour and Aboriginal law in a large corporate firm before show biz came knocking.
Before pursuing entertainment full time, Candy worked for the Nova Scotia Department of Education for a decade and she is currently working on a Masters of Education at St. Francis Xavier University.
Candy is currently teaching the Native Studies Course at Dalhousie University in Halifax.
Dr. Denise O'Neil Green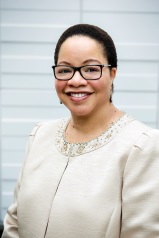 Dr. Denise O'Neil Green, is the inaugural Assistant Vice-President/Vice-Provost Equity, Diversity and Inclusion (EDI) at Ryerson University. Her mandate is to provide senior leadership, spearhead EDI education initiatives and address systemic barriers among the academic and administrative functions of Ryerson, as well as create a visible presence for EDI. Her portfolio includes Aboriginal Initiatives, Access Ryerson, Discrimination and Harassment Prevention Services, Education and Awareness, and Special Projects, including Employment Equity.
For over 20 years, Denise has championed systemic change in higher education.
Denise joined Ryerson from Central Michigan University where she was the Associate Vice President for Institutional Diversity for five years. She advanced diversity courses, spearheaded strategic diversity initiatives, secured grant funding to serve first generation college students, and worked with community groups, including the Saginaw Chippewa Indian Tribe, on local equity initiatives.
Prior to Central, she was an assistant professor of educational psychology at the University of Nebraska – Lincoln, an assistant professor of higher education at the University of Illinois – Urbana-Champaign, and program director for the University of Michigan's Pathways to Student Success and Excellence Program.
Denise has authored or co-authored over 65 journal articles, book chapters, reports, papers, and lectures on diversity. She is a 2015 Women Worth Watching Award winner in the Profiles in Diversity Journal and is the Executive Editor of InstititionalDiversityBlog.com.
She earned her Bachelor of Arts degree from the University of Chicago, Master's in Public Affairs from Princeton University and her Ph.D. from the University of Michigan, Ann Arbor, in higher education and public policy.